Website Updates & Social Media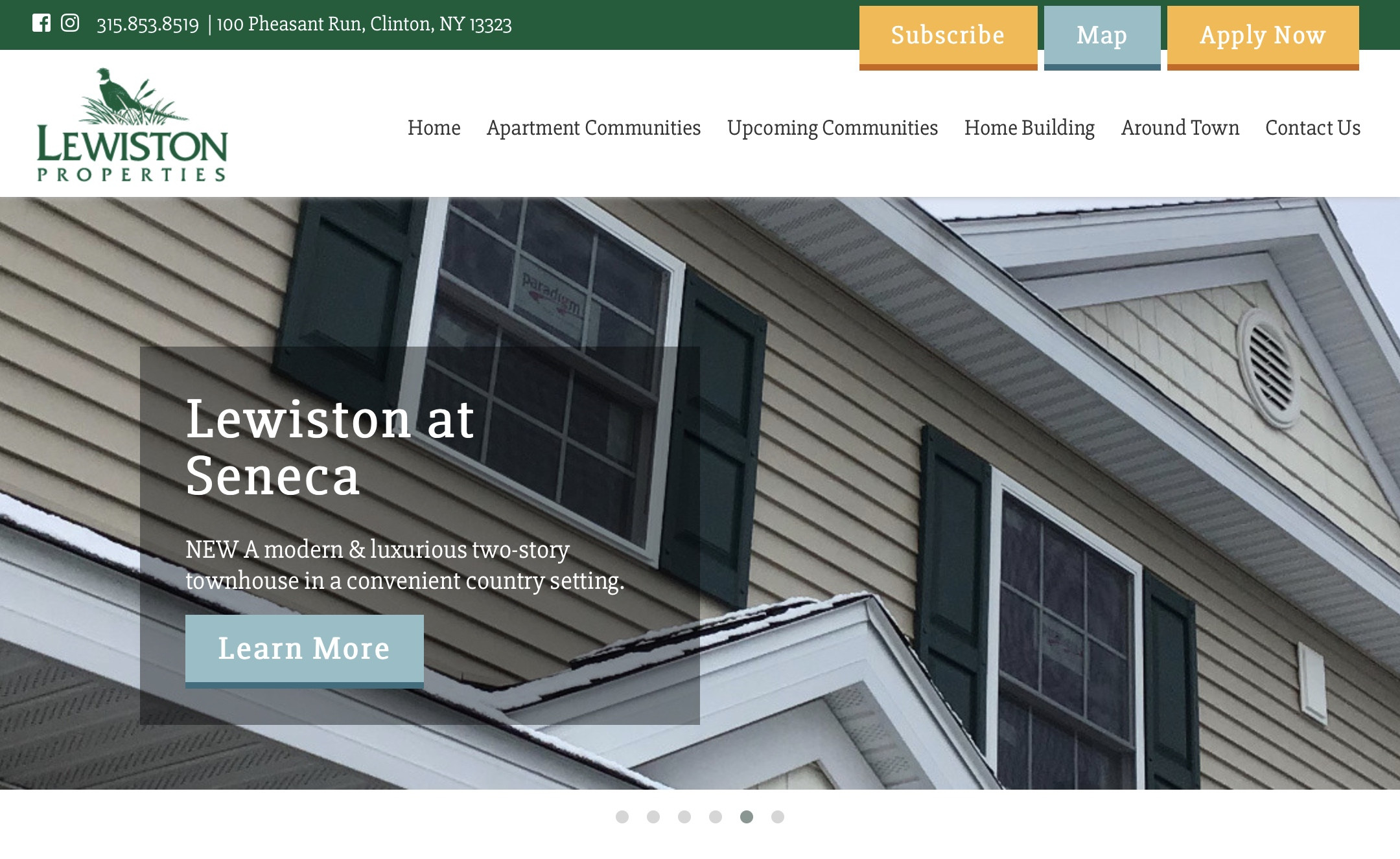 We continue to update the website to better serve our tenants and community. Recently, we have added Lewiston at Sohn-Alloway & our NEW Lewiston at Seneca communities to the main page slideshow. Also, Lewiston at Seneca in Clinton, NY, which is anticipated to be ready by early summer, is added under the apartments communities tab.
Like us on Facebook (search Lewiston Properties) and follow us on Instagram by searching @lewiston_properties. Our social media pages provide the latest updates & learn more about Lewiston Properties as a local, family-owned business!
We want to hear from you! Please feel free to contact us with any questions.